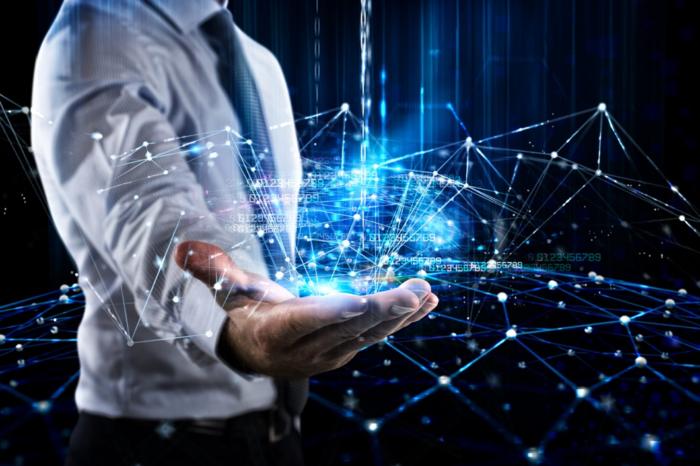 With the rise of cloud computing and Software-as-a-Service (SaaS) applications, organizations are increasingly looking to hyper-converged infrastructure (HCI) technology to enable cloud migration without sacrificing performance or capacity planning efforts. Consequently, more organizations are beginning to evaluate hyperconvergence technology to fully understand the HCI architecture and its advantages before deciding on their next infrastructure project. Here are seven critical pillars of HCI that can help you determine if it's the right approach for your business.
Integrated Compute, Storage, Networking, and Virtualization
One of the critical benefits of hyper-converged infrastructure is that it integrates compute, storage, networking, and virtualization into a single system. That allows for more efficient use of resources and can lead to lower costs. The integration simplifies management, lowers administrative overhead, and allows seamless scaling as your organization grows. It also reduces complexity when moving workloads from one type of infrastructure to another.
The hyperconvergence standardizes server, storage, and networking hardware across all nodes in a cluster or cluster-in-a-box design. That means you don't have to worry about whether any given node has enough CPU or memory—it will always have enough for its assigned task—and you don't need specialized expertise to manage different vendor software.
Another critical benefit of hyper-converged infrastructure is that it simplifies IT operations. By consolidating multiple IT components into a single system, HCI reduces the need for complex and time-consuming management tasks. That can free your IT staff to focus on more strategic initiatives to help grow your business. One of the top five reasons companies adopts hyper-converged infrastructure (HCI) is to simplify IT operations such as managing storage.
Reducing complexity saves you money and gives you peace of mind knowing you're not missing anything with your storage management. Your storage administrator can focus on other important areas and ensure there are no issues with their storage environment when they walk away from their desk. Sangfor Technologies will help you deploy a hyper-converged infrastructure solution and reduce your six physical servers running VMware vSphere ESXi operating systems to just one physical server to handle all of your virtualization needs.
One of the essential benefits of HCI is its scalability. With HCI, you can start small and scale up as your needs grow. HCI uses a modular design that allows you to add more nodes as needed. Plus, HCI design works with existing infrastructure, so you don't have to start from scratch. Scalability helps eliminate pain points for IT managers who need to quickly adjust resources for new projects or seasonal spikes in demand.
It also makes it easier for companies always experience some level of change or growth. With hyperconvergence , you can easily upgrade performance by adding another node. And since the software handles all system management tasks, there's no need to purchase separate hardware and software management tools.
Efficient Use of Resources
One of the critical benefits of hyper-converged infrastructure is that it helps organizations efficiently use their resources. By consolidating compute, storage, and networking into a single platform, hyper-converged infrastructure can help reduce the number of physical devices an organization needs to deploy and manage. That can lead to significant reductions in both capital and operational expenses. 
In most cases, hyperconvergence can also result in increased agility and scalability and lower power consumption for data centers. It also offers greater flexibility for migrating workloads across different platforms and on-premises and cloud deployments. With such a high consolidation and resource efficiency, hyper-converged infrastructure has become an increasingly popular choice among IT decision-makers.
Resilience and Performance
A hyper-converged infrastructure must deliver high levels of performance and resilience. To do this, HCI depends on a robust, scalable foundation that can handle heavy workloads. Additionally, it must have the ability to recover from failures and provide self-healing capabilities automatically. For example, if one component fails, such as a hard drive or server node, another component will step in to compensate for the outage.
The ability of the HCI to withstand failure or fault tolerance is achievable through software resiliency. That's where you have a redundant copy of each critical process (for example, data replicas) so that if one copy fails, an alternative is available. Sangfor Technologies is committed to delivering an affordable, resilient, highly available HCI solution with enterprise-grade storage components.
HCI helps increase security in the data center for data and applications because all components reside on one virtualized stack. The entire system runs within a hardened container or virtual machine that limits access to hardware or software resources. That way, if someone tries to break into the system, they only have limited access to data or applications because they don't know which container holds the information.
However, securing your data is critical; hence, you require an experienced company like Sangfor Technologies that offers its clients cybersecurity solutions so that there is no blind spot left unattended. To keep your data safe, they implement strong security measures for hyper-converged infrastructure security, which include;
Data Encryption

Intrusion Detection and Prevention

Role-Based Access Control

Activity Monitoring and Logging

Disaster Recovery Planning

Ease of Deployment and Management
One of the most attractive benefits of hyperconvergence is that it's relatively easy to deploy and manage. That is in contrast to traditional IT infrastructure, which can be complex and time-consuming. With hyper-converged infrastructure, you can deploy new applications and services more quickly, and you don't need as much specialized staff to manage them.
It's also simpler to update the software and other components without disrupting your entire IT environment. Sangfor Technologies believes this simplicity is critical for any modern enterprise data center strategy and provides technology innovations that simplify and accelerate the deployment of high-performance computing (HPC) clusters while reducing overall cost.
Conclusion
Hyper-converged infrastructure is a powerful option for companies that want to simplify their IT operations while enhancing performance. Sangfor Technologies has built an award-winning solution with the flexibility, scalability, and reliability required by today's leading organizations in healthcare, finance, education, and government. The robust, patented architecture allows customers to rapidly deploy new applications without relying on expensive hardware refreshes or specialized IT teams to manage them. The result? A faster time-to-value for more satisfied customers and a sustainable competitive advantage against your competition.